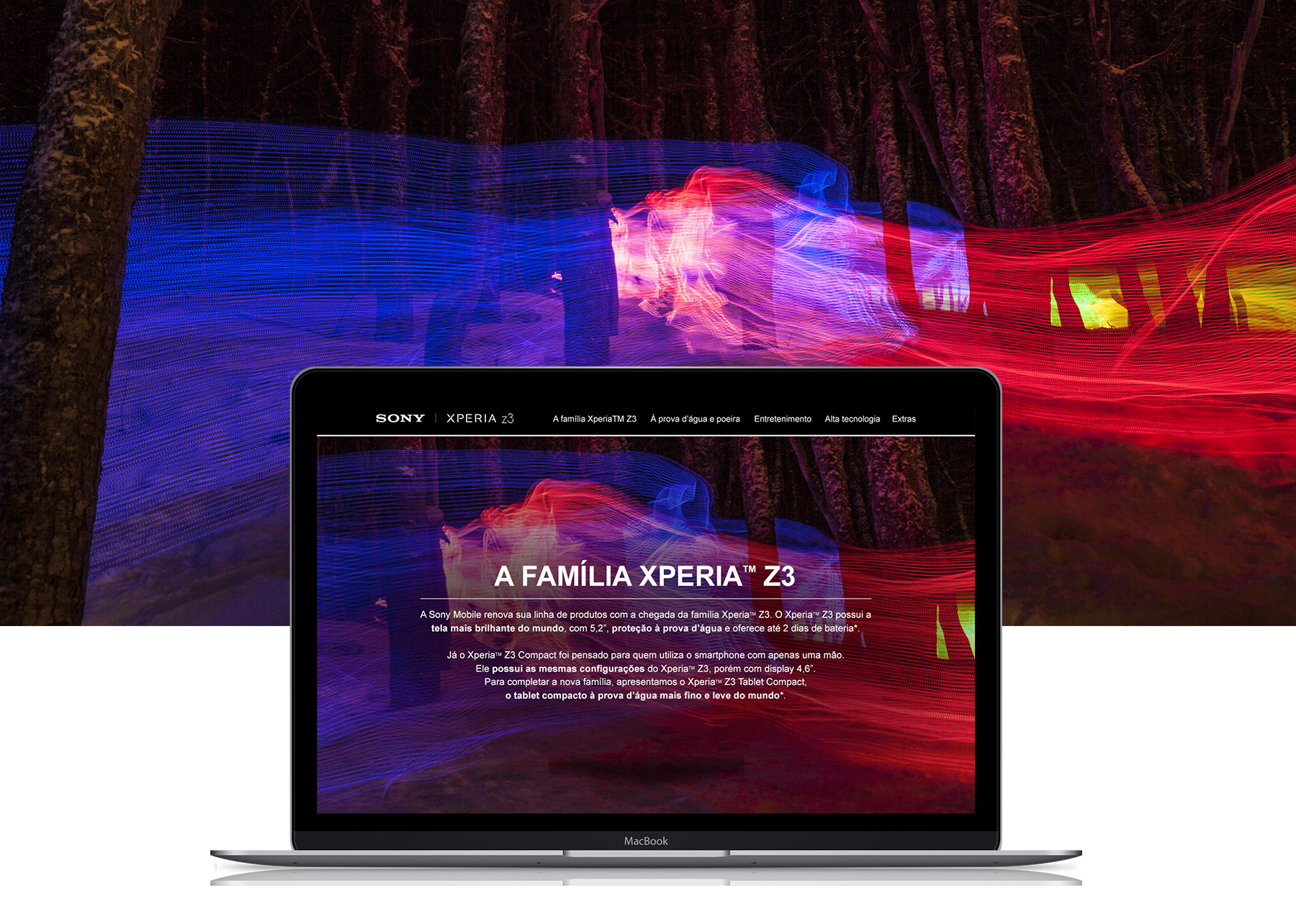 The

Sony Xperia Z3

website was designed to launch the new Sony smartphones family. The single page layout had to be intuitive, easy to navigate and beautiful to make journalists and specialized press interested in all the new

Sony Xperia Z3

features.
Single page websites are intended to showcase one main idea.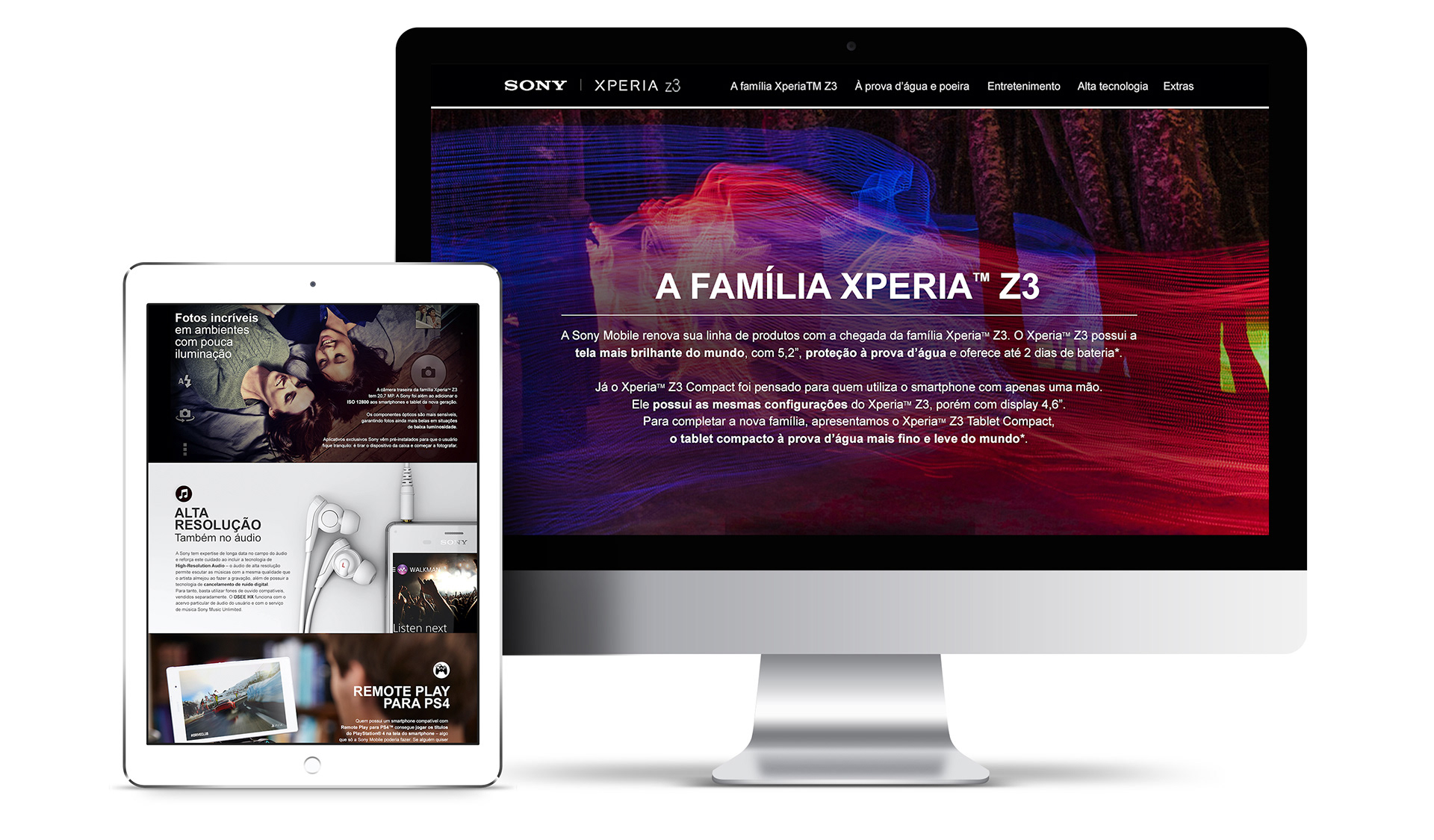 The first step was to design the website thinking about the public. From this, the wireframe was solved and the navigation structure on the website page

.