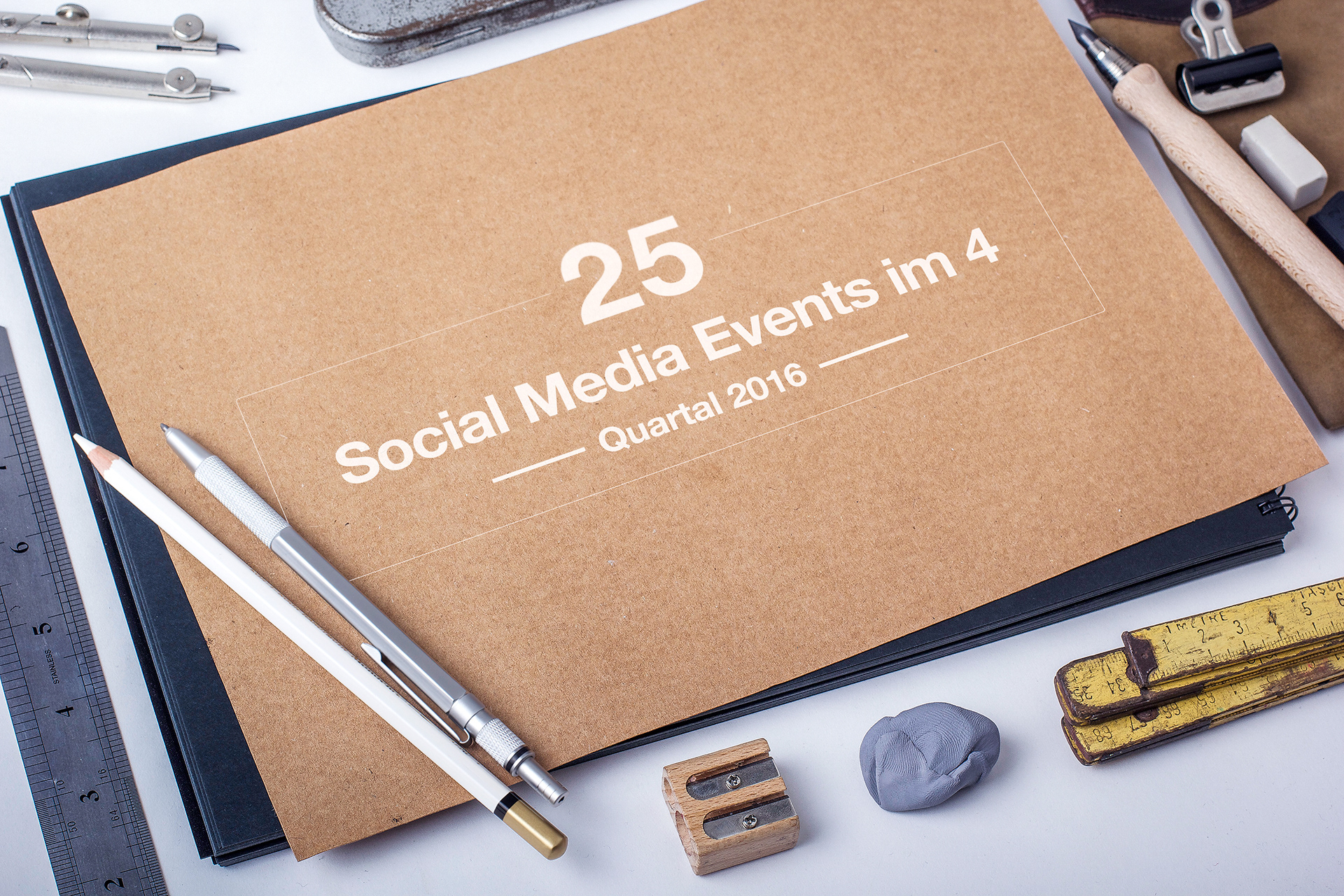 This is an infographic designed to spread some important social media events in Germany. Following the 2016 calendar, social media events names, dates, venues and sources are built in a linear and easy reading visual.
This piece is also a nice fit to both online and offline publications. Though numbers and data are rough, the key visual with uplifting colors make the reading lighter and smooth. 
​​​​​​​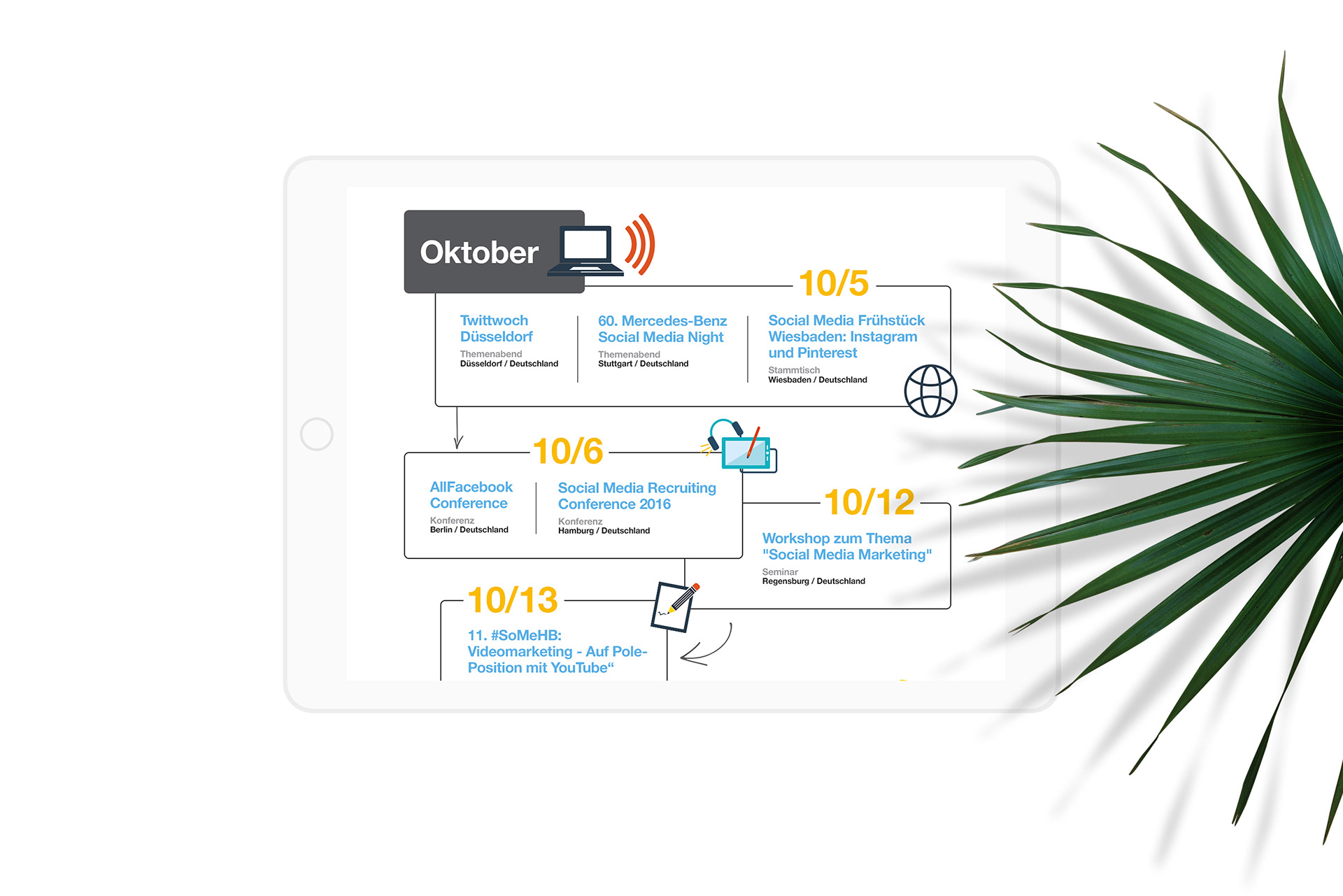 Responsiveness for users on mobile and tablet devices.