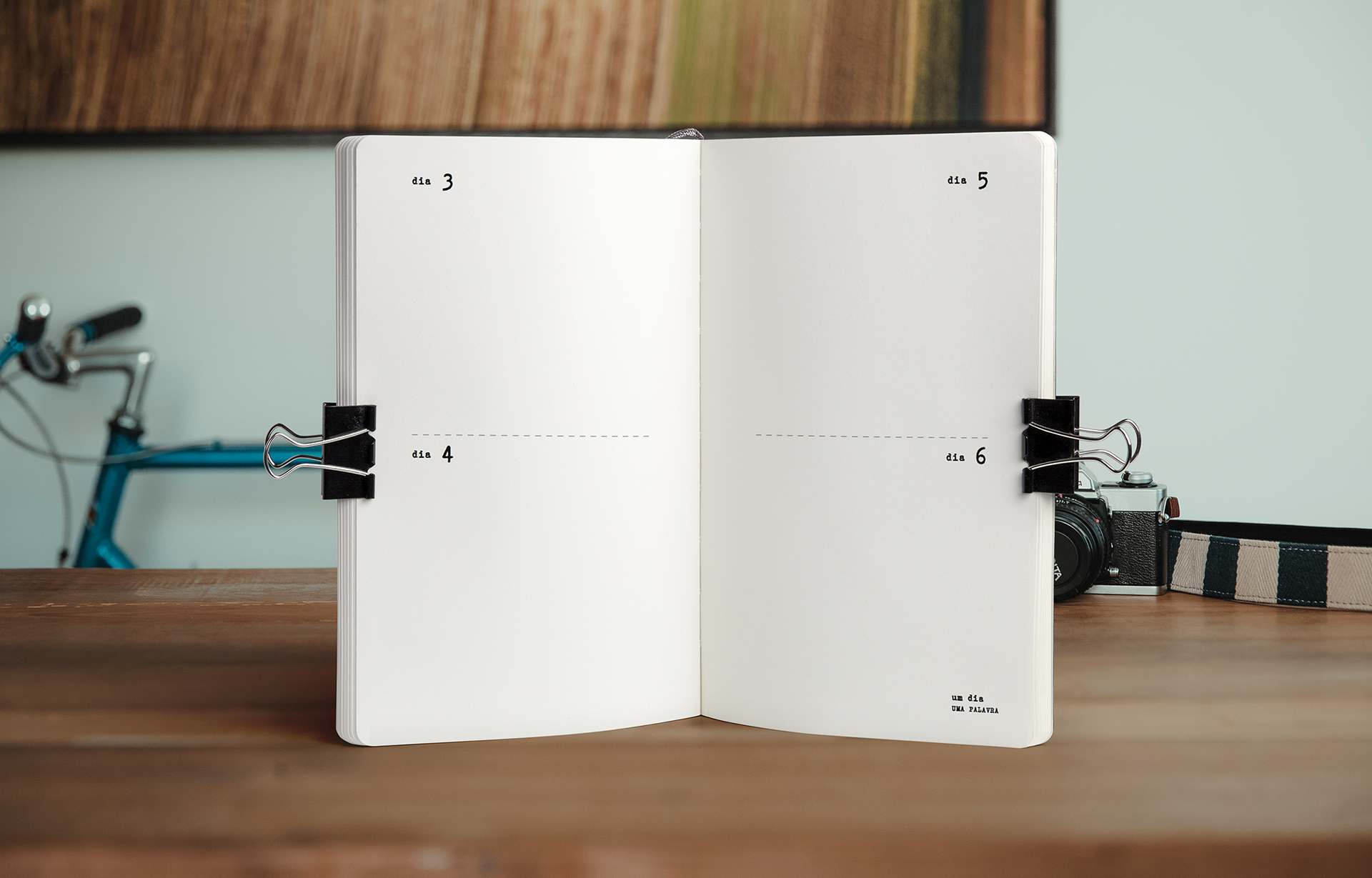 Is a trademark for three brands: lab stories, paper stories e small stories. ​The idea is to create disruptive and provocative experiences to share stories, ideas, moments, and whatever makes sense to be told.
2017 Goals Printable Design
This fold-and-mail style letter offers a unique way to write your goals for the year ahead. Once written, seal the letter and send it to yourself.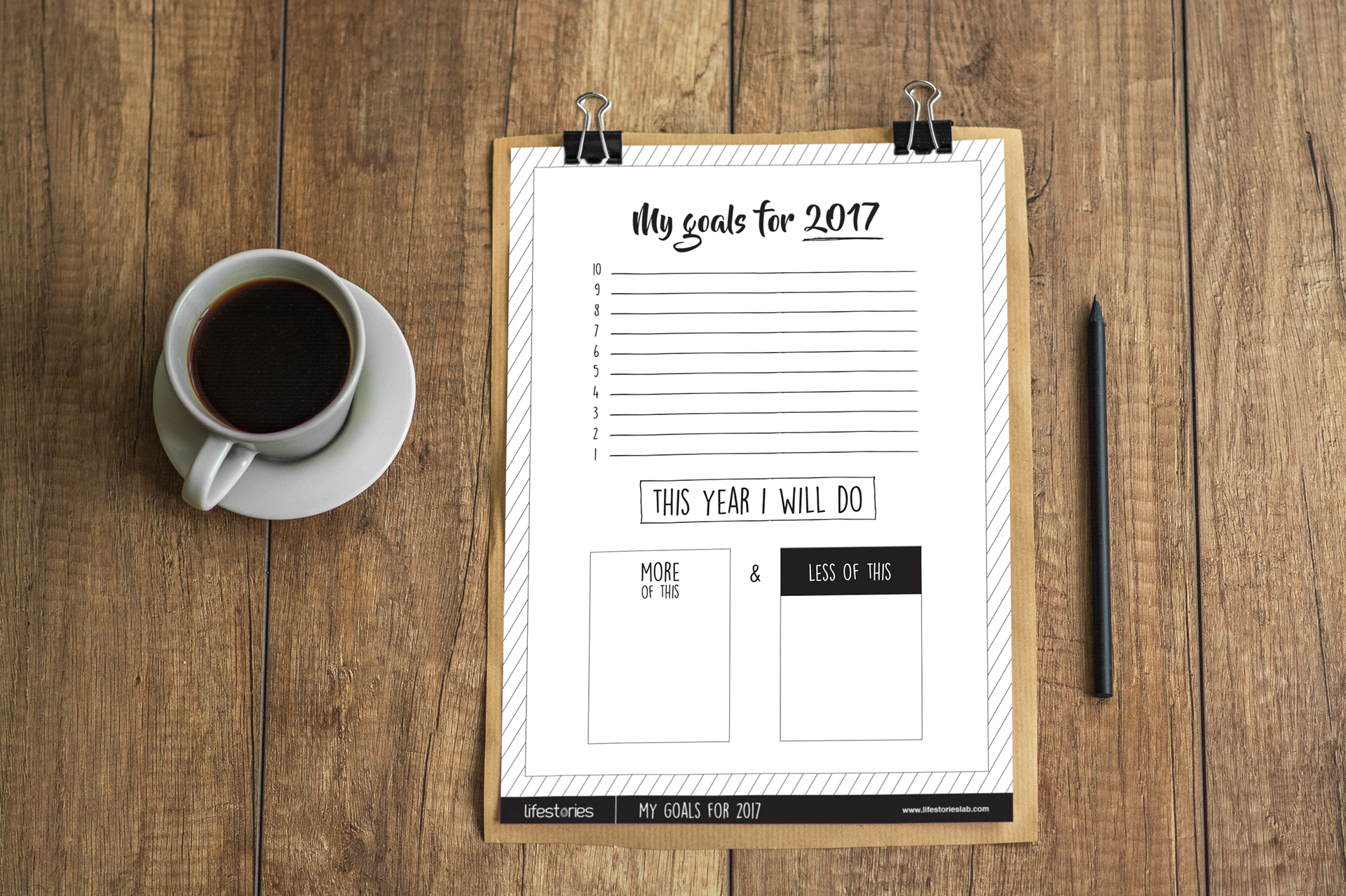 Printable design to record the special memories on a single page.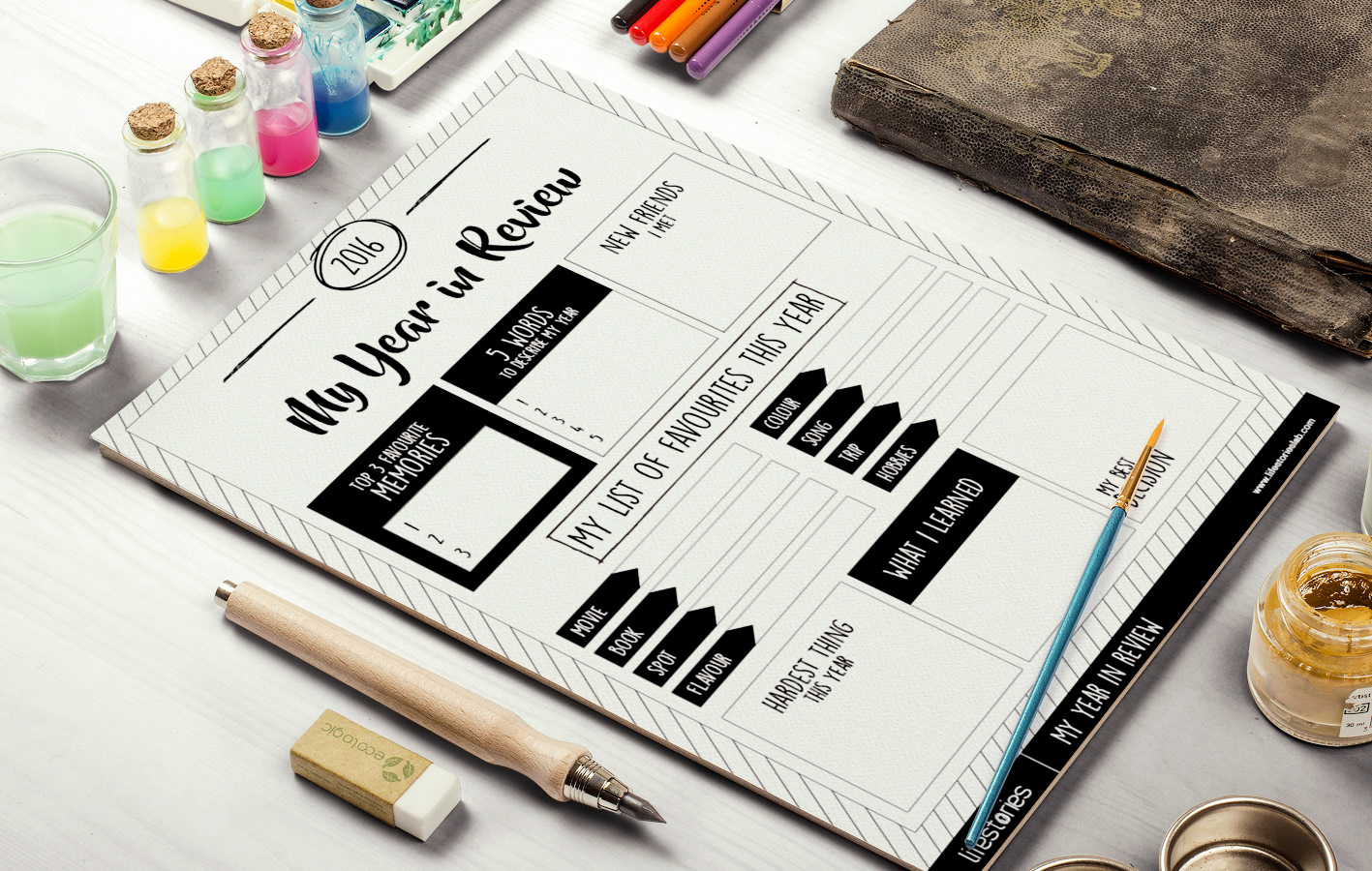 One Day. One Word Notebook Design
The perfect notebook for anyone who's ever dreamed of keeping a diary but been too gosh-darned busy to do so. Just pick one word to describe your day. And if even that seems too much, we've included a list to spark your imagination. You can begin whenever you want. Pick a word -any word! Infinitely more refined and concise than 140 characters.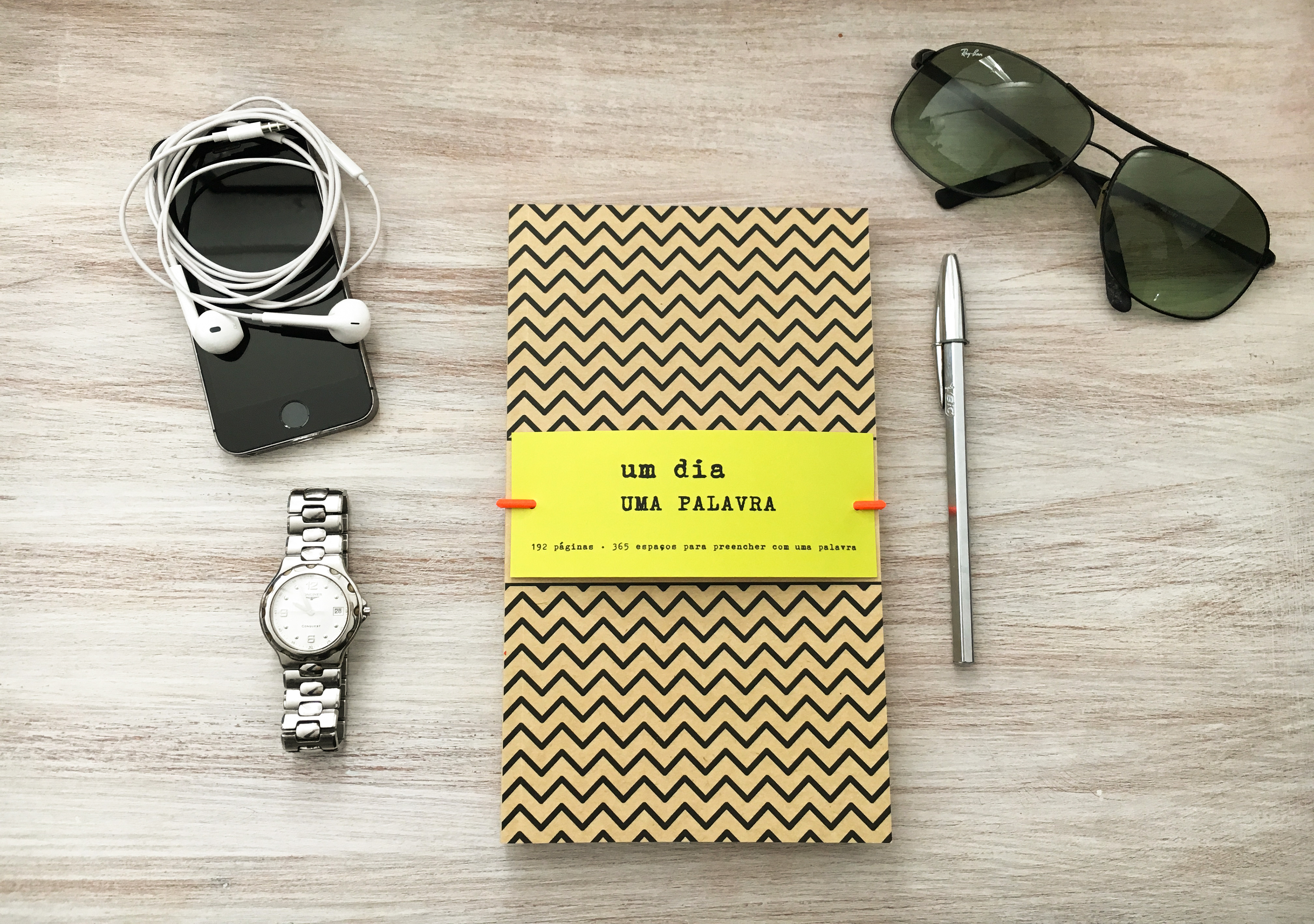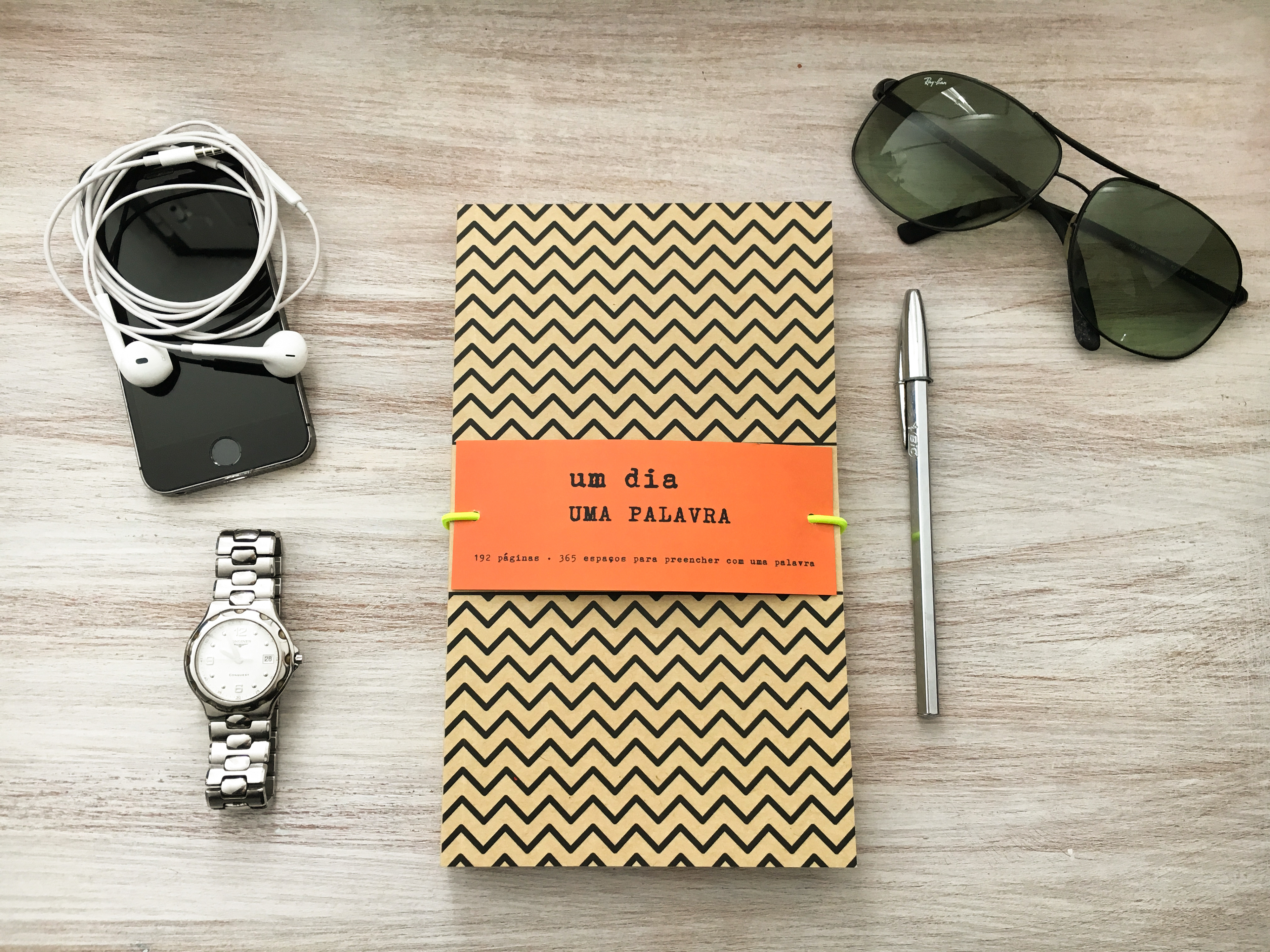 One Day. One Sketch Notebook Design
Make a sketch every day, with this visual journal. It has space for you to create a drawing, stick a picture or even a ticket for each day of the year (two per page), so you can chart your progress and changes over time. 
The journal includes a list with inspirational themed sketches. You can begin whenever you want.
It Takes 2 Notebook Design
The

It Takes 2

 are twin notebooks, one for you and another for... whoever picks you up! They are attached by a rubber band and should be separated soon after acquisition. The reunion will take place 50 pages later. The memories of the first encounter, notes, scraps, first photograph, the color of one and the desires of another, which surprised, two hands together, what was never said and the "once upon a time" from both.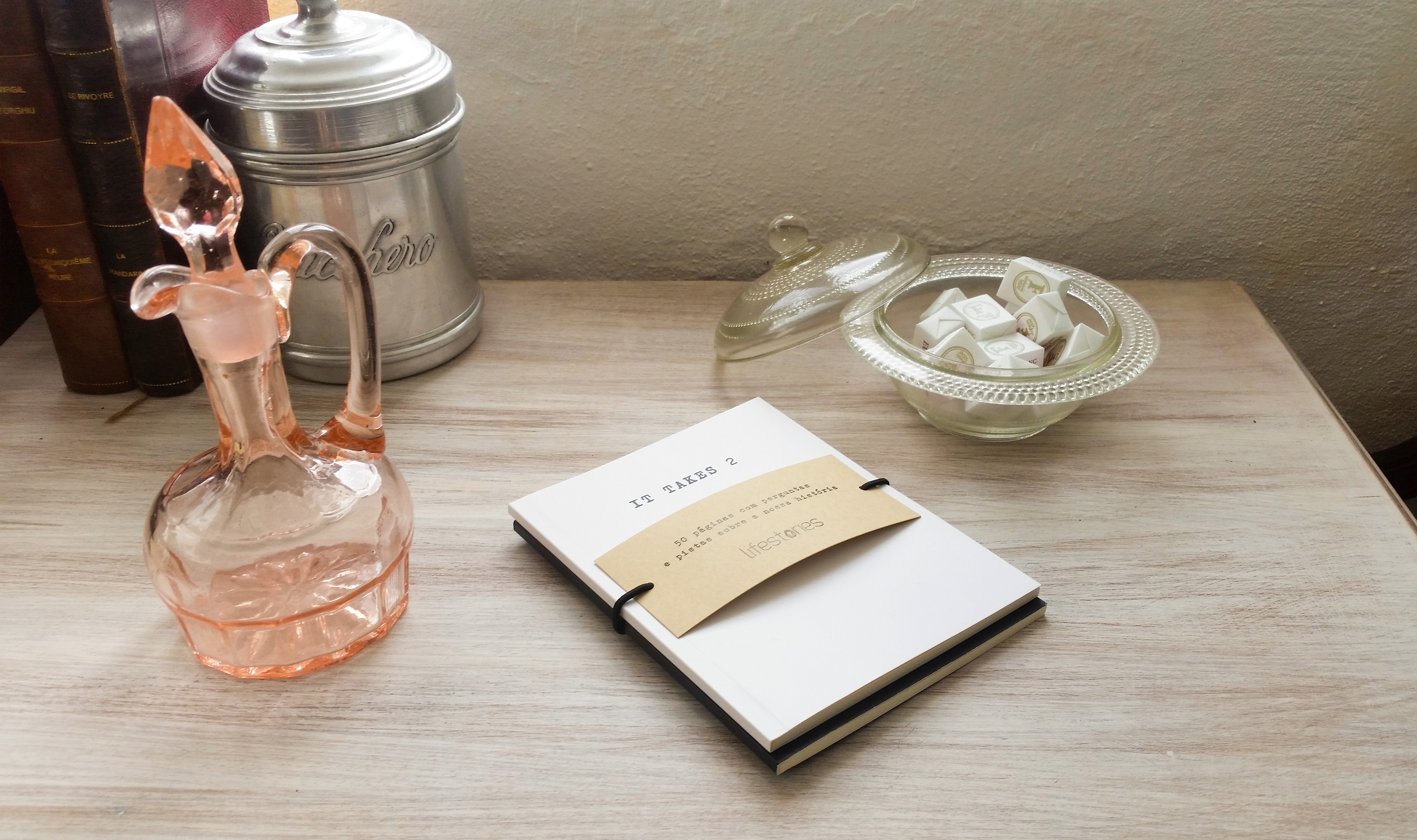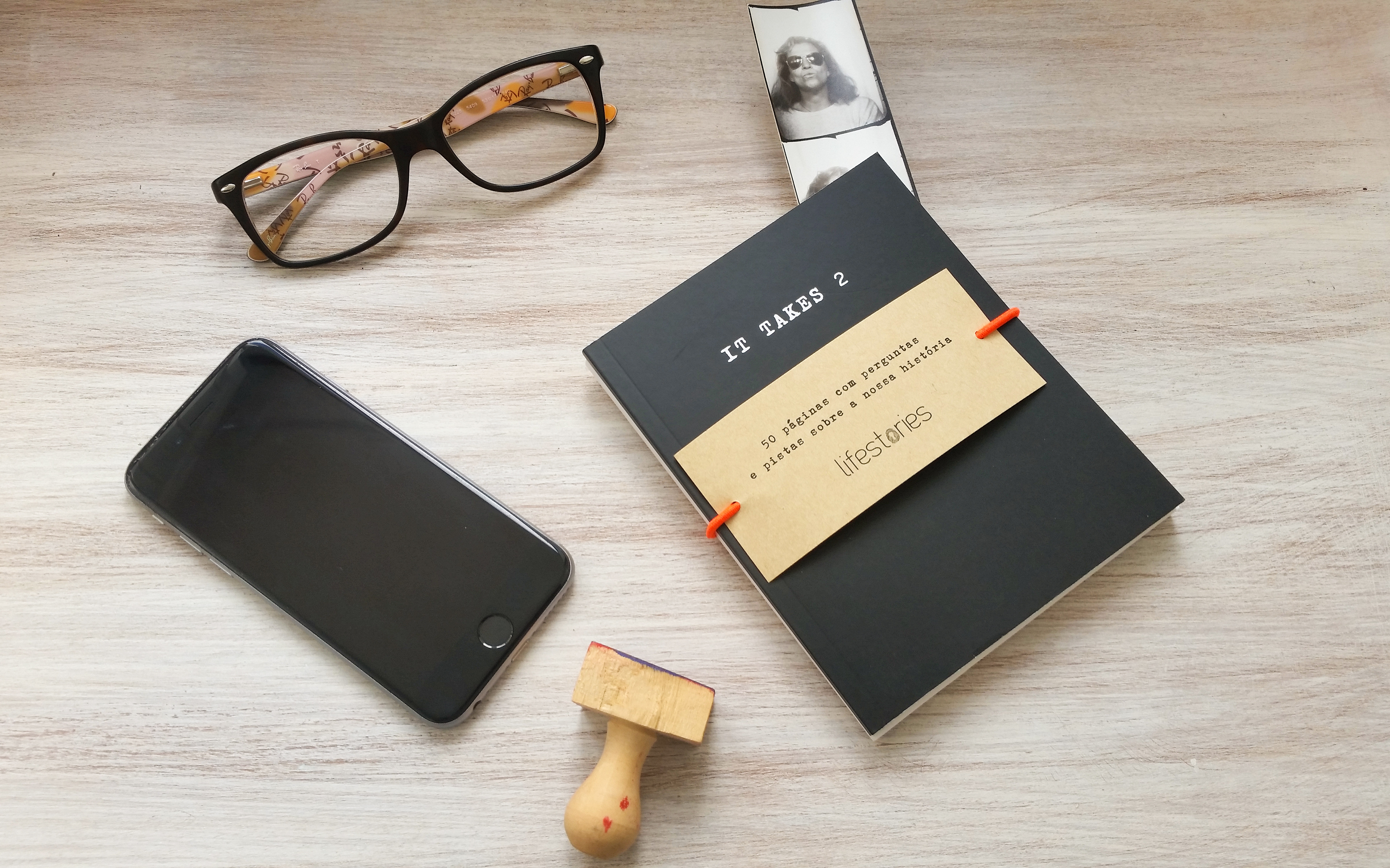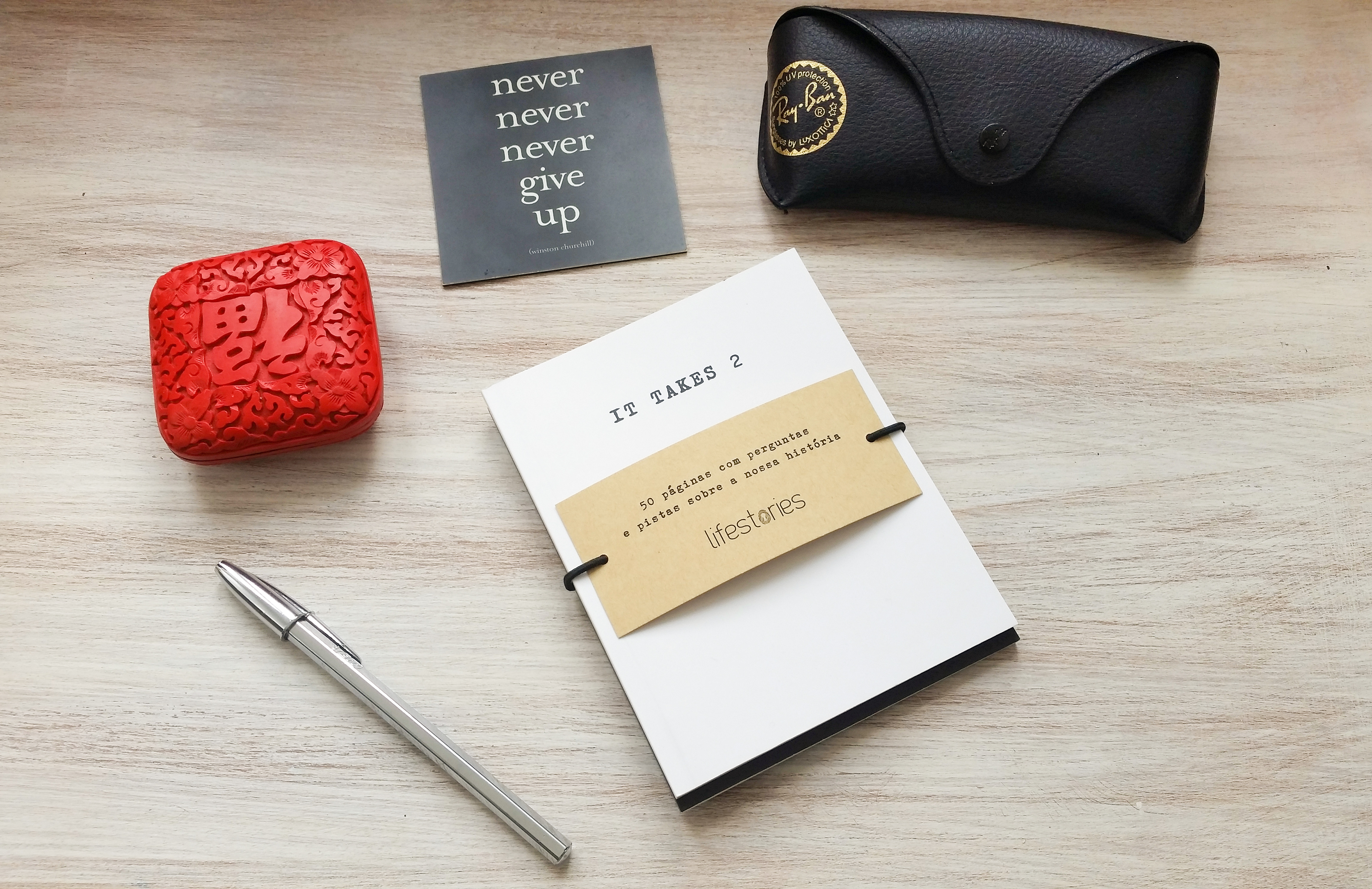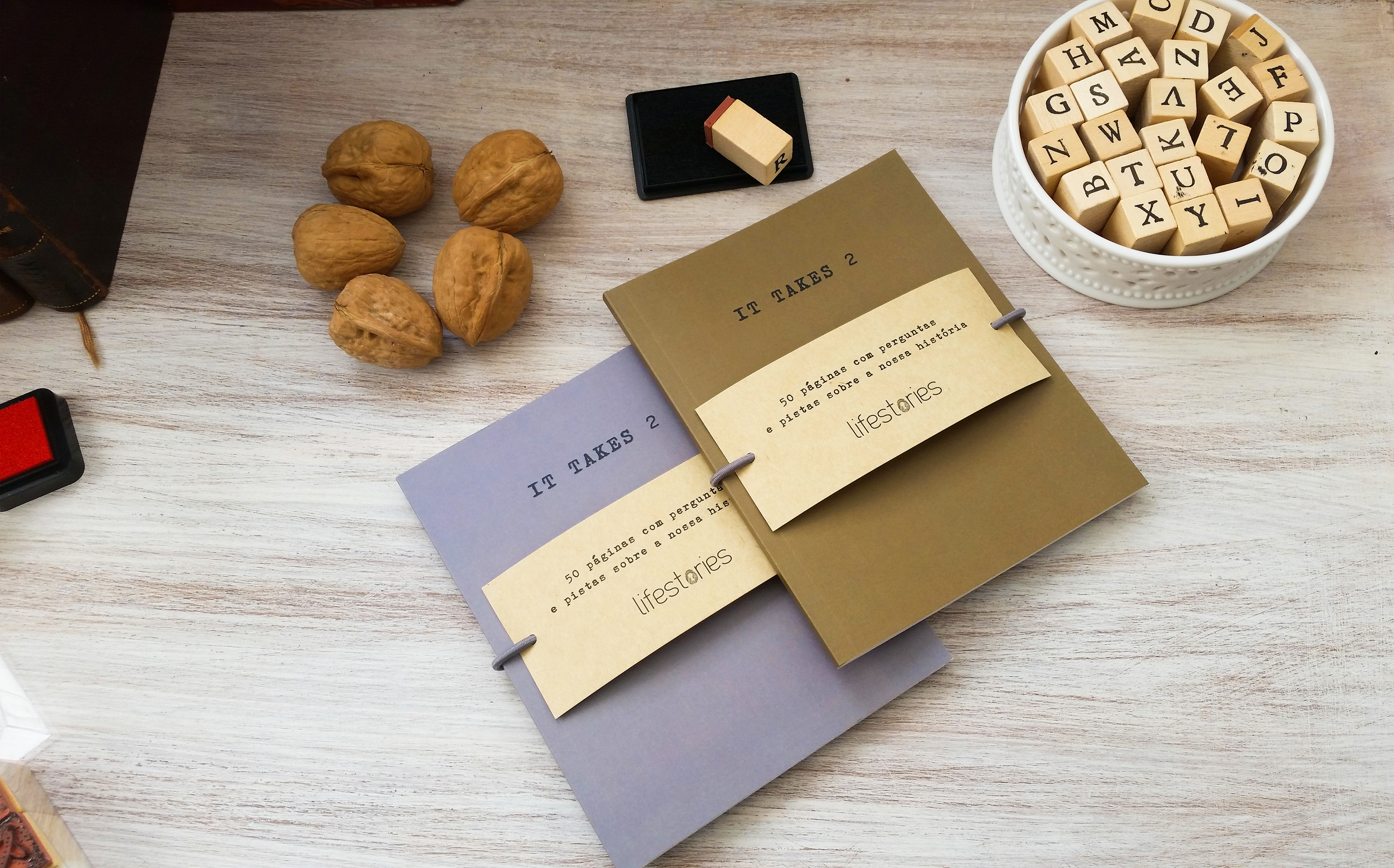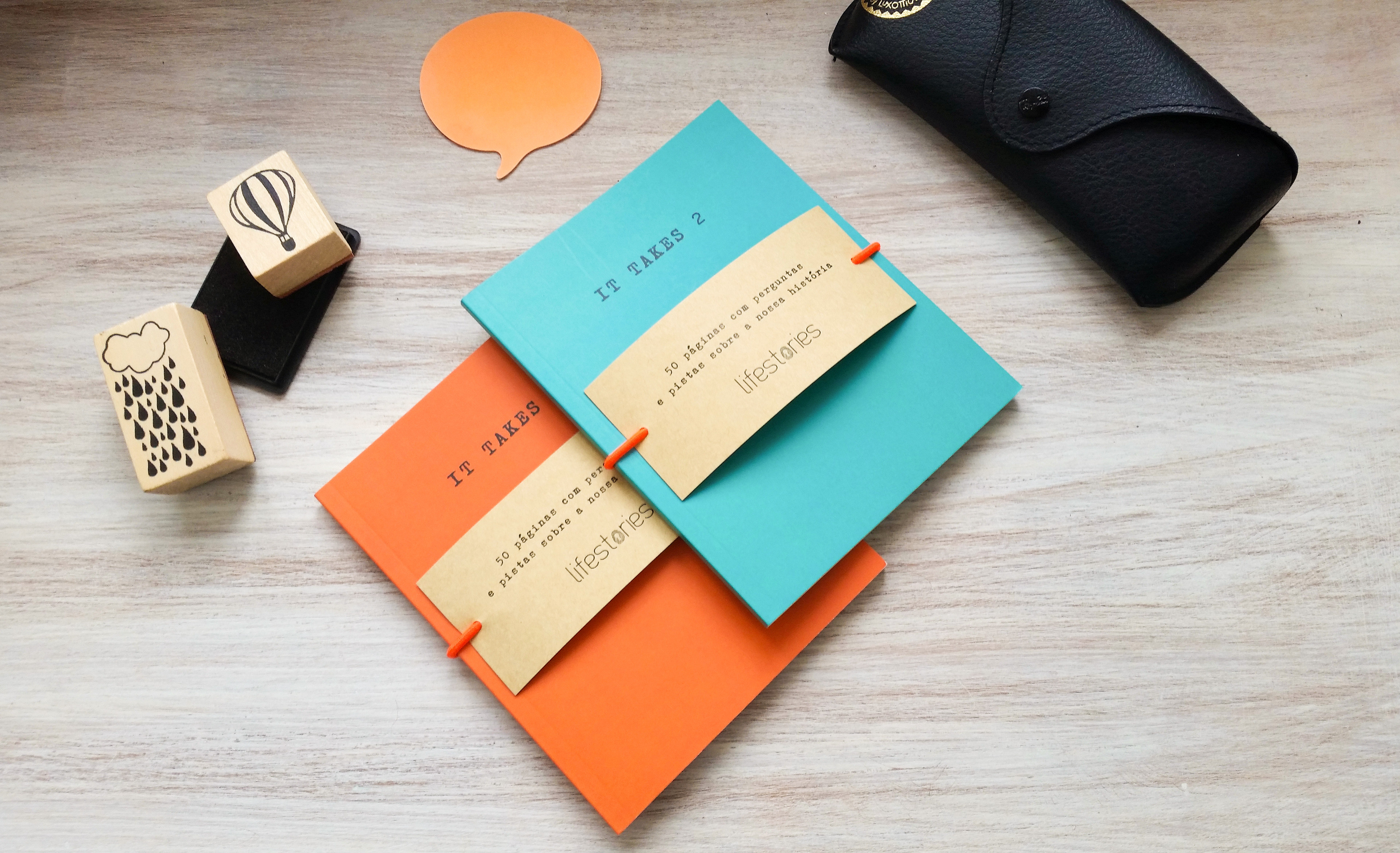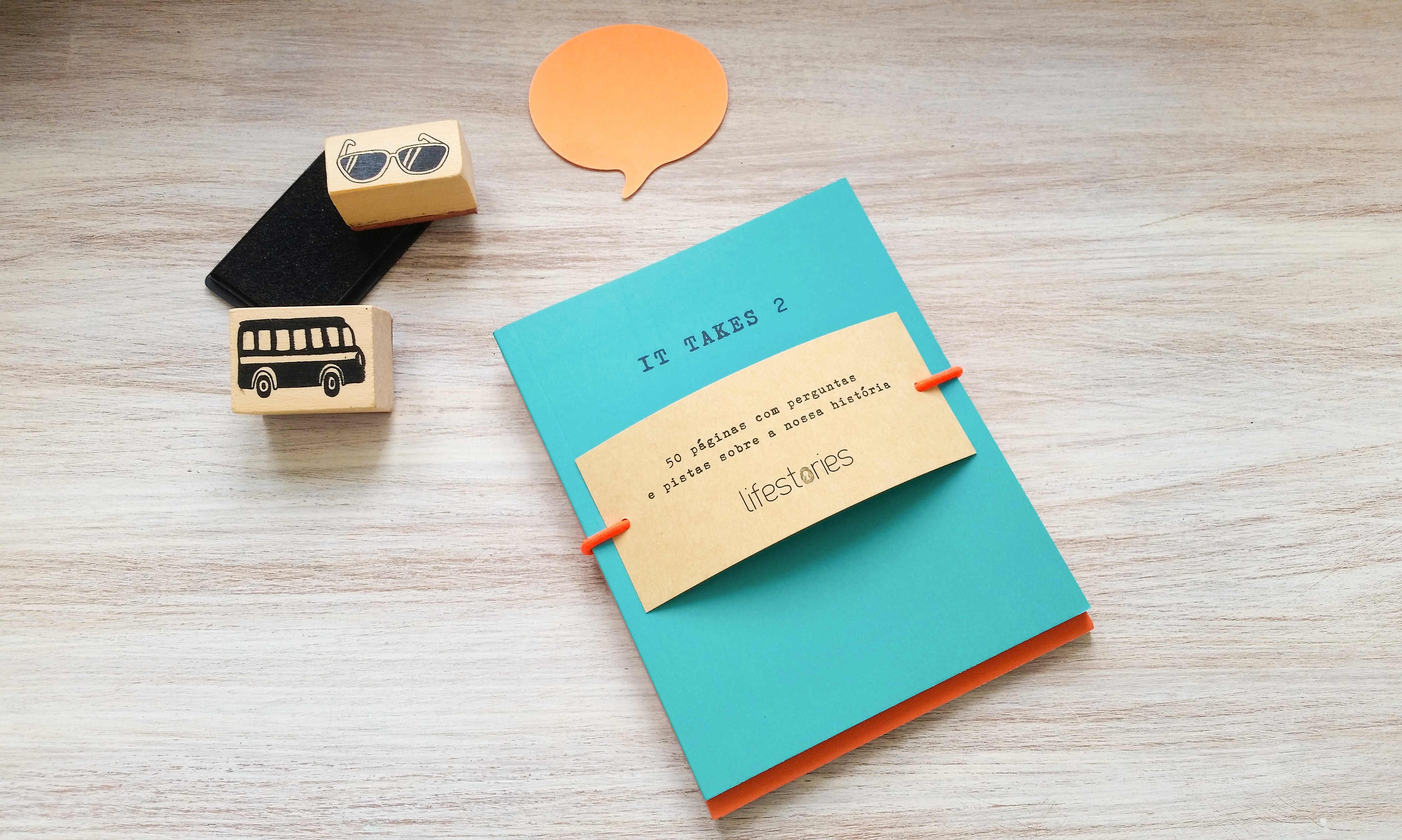 Texts and images by LifestoriesLab