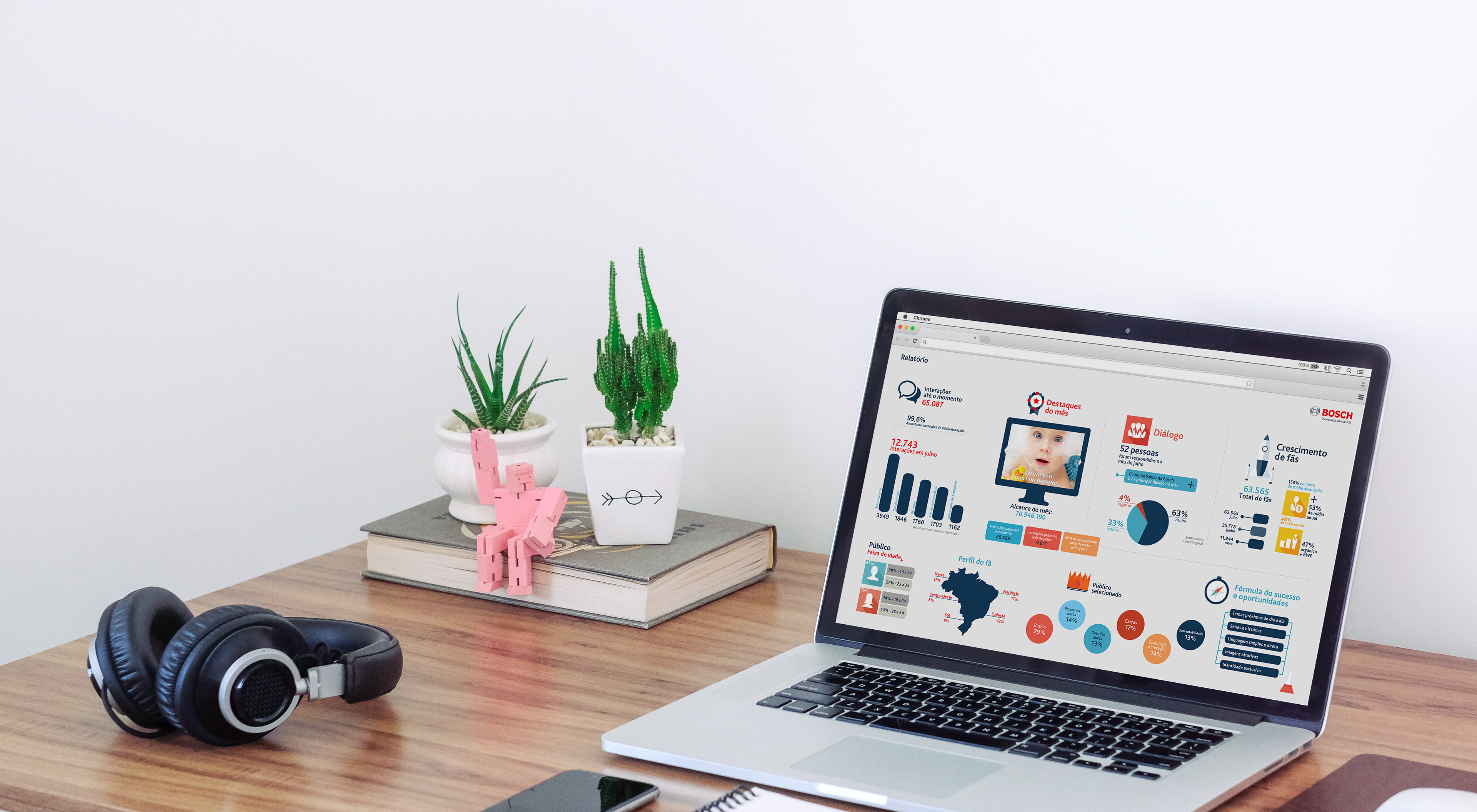 The aim of this project was to turn both

Bosch

digital media and performance report into a more visual and friendly one. The chosen aesthetics and tone into an infographic language and style was meant to bring more than data or numbers. 
It aimed to make strategic information live and easy to understand. This infographic report is monthly presented to

Bosch

Social Media staff in Brazil.
First screen: the meaning of each icon related to the selected category.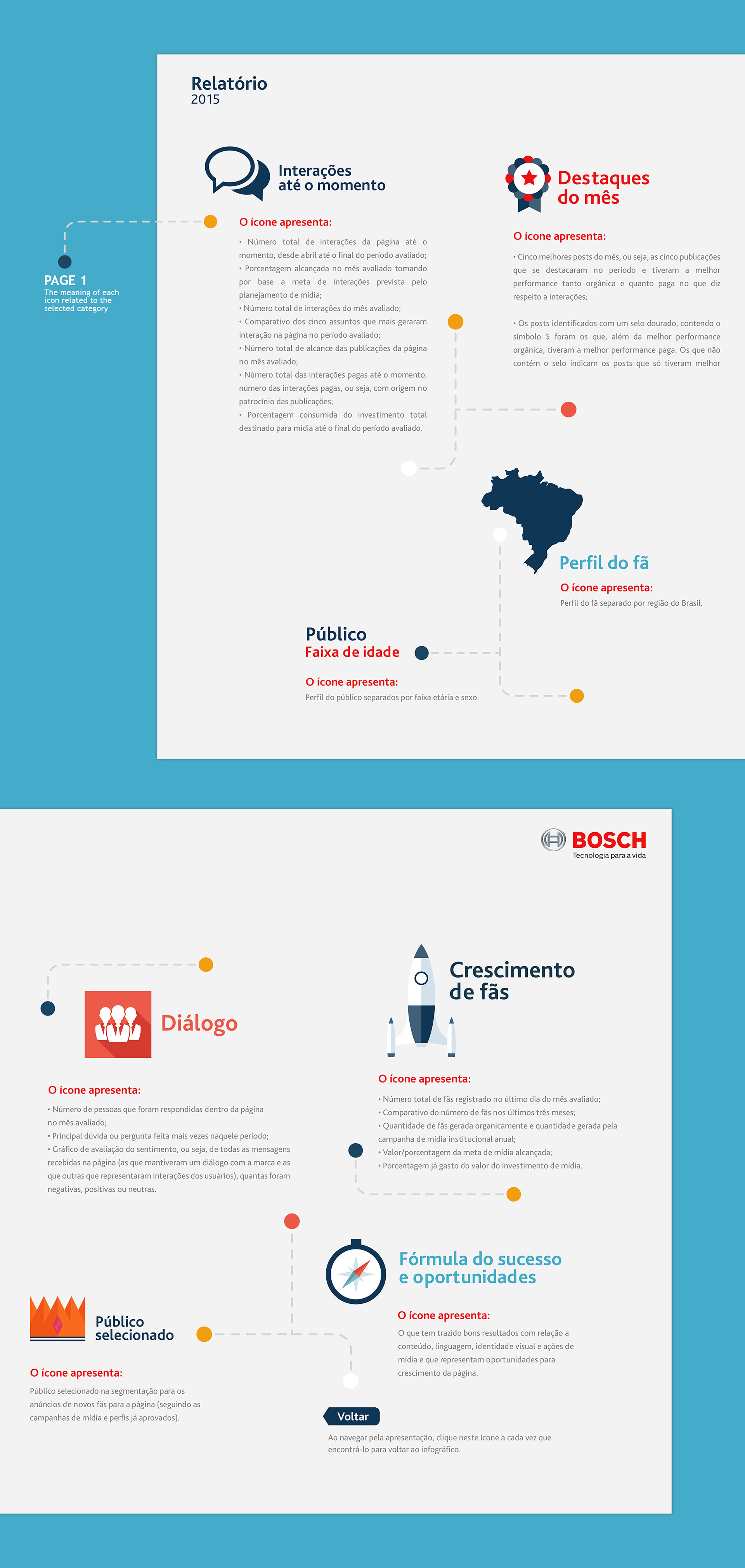 Second screen: full report with all monthly social media results on: engagement, new fans, organic growth and target.